About Bungendore Bridge Club
The Bungendore Bridge Club (BBC) meets each Wednesday at 7 pm at the Community Hall, Turallo Terrace, Bungendore. Table fees are $5.
Click here to find us on a map
Players of any level are always welcome. Assistance is always available.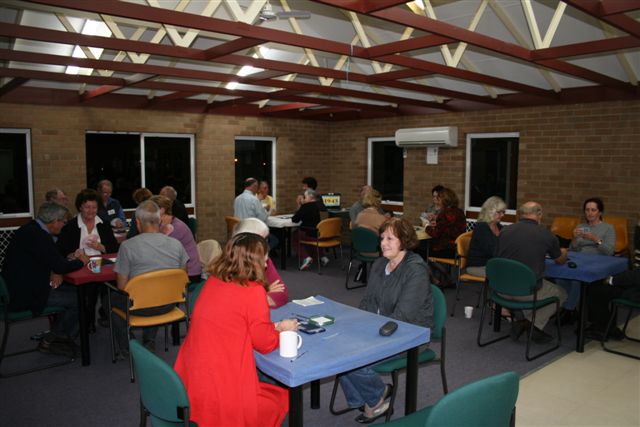 a full house
The BBC is celebrating its 21th year of operation in 2022 and has grown since the early days. We regularly have twenty members playing each week.
The BBC is a sociable and supportive group and there is now an offshoot number of members who play relaxed, social, practising bridge between themselves at Wamboin on Monday each week. These sessions have been of particular value for beginners and for those wishing to return to the game after a long layoff!
New Session
2022 promises to be a year of continued growth for the club. The year began with an emphasis on training. We now have 22 new members after our successful training course run during May and June. We now have a Saturday morning sesion, available to all members and visitors. See the calendar for times and venue.
The club has established a small library of bridge literature that may be of interest to members wishing to improve.
All are welcome to attend Wednesday evening and Saturday morning sessions. If you need a partner, contact Greg Robinson on 0422 599456.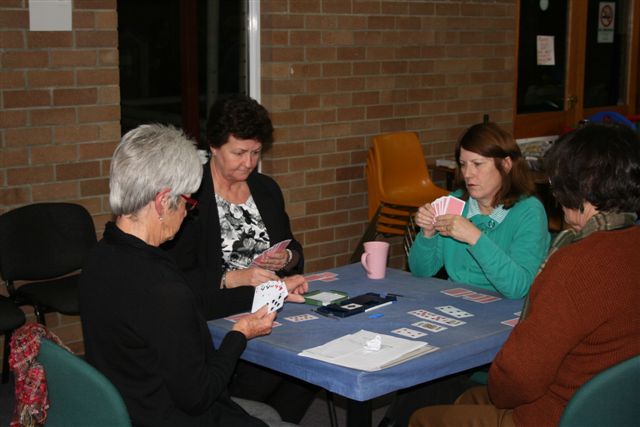 A Study in Concentration